September 21, 2021
Leashes of Valor Welcomes 3 New Warriors to Patriot Point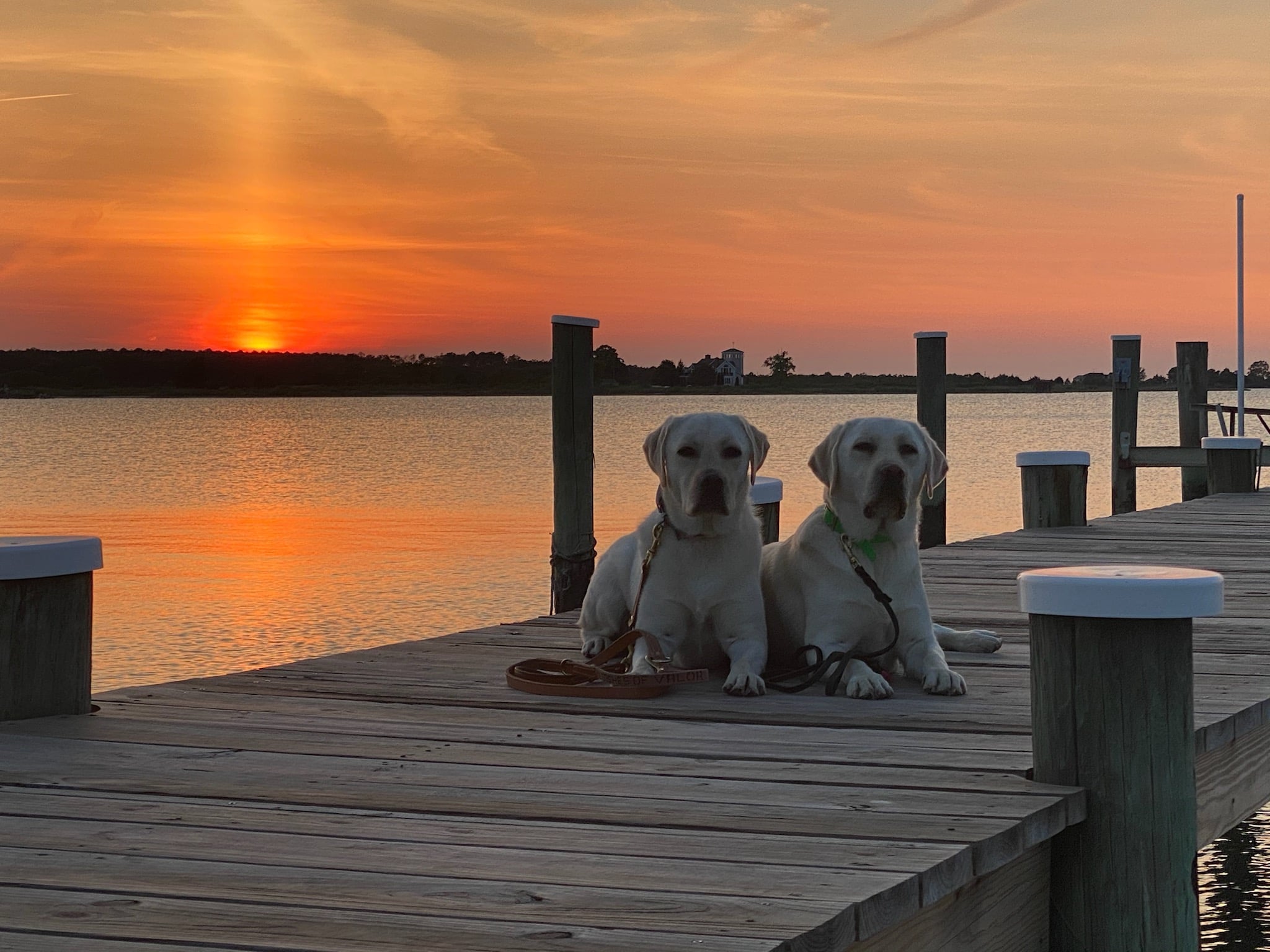 Veterans will meet and train with their
new service dogs during 10-day program
Patriot Point, Md. — Leashes of Valor, a national nonprofit that provides service dogs to wounded Veterans at no cost, is proud to welcome three new Warrior-Canine teams into its program this week.
Two Navy Veterans and an Air Force Veteran will join the Leashes of Valor team and their new service dogs for 10 days beginning Sept. 24 at Patriot Point, a 290-acre retreat for wounded, ill and injured service members and their families on Maryland's Eastern Shore. 
Leashes of Valor serves post-9/11 Veterans who have been diagnosed with post-traumatic stress disorder (PTSD), traumatic brain injury (TBI) or military sexual trauma (MST). As many as one in five Veterans who served during and after 9/11 experience PTSD, according to the Department of Veterans Affairs. The pandemic as well as the recent withdrawal of troops from Afghanistan and the Taliban takeover have made symptoms worse for many Veterans who are already struggling.
Service dogs can help decrease symptoms of PTSD by as much as 80%. Currently, the VA and most private health insurers do not cover the cost of service dog treatment. Leashes of Valor was founded by and for Veterans to bridge this gap in Veteran care by providing service dogs to post-9/11 Veterans who need them.
Throughout the 10-day training program, Warriors train as peers. "This is so they can feel safe and confident to address their recovery as a team," said Leashes of Valor CEO and founder Jason Haag. "Our program is designed to feel familiar and respect the nostalgia of military culture."
By the time Warriors meet their new service dogs, the dogs have already spent up to two years and thousands of hours training. They have also been trained to alert to the signs and symptoms of PTSD, TBI or MST. The 10-day program for Veterans helps teach the fundamentals of that training as well as basic dog care and how to handle a service dog at home and in public. The teams travel to grocery stores, restaurants and department stores.
"This time together allows the Veteran and the service dog to get to each other, bond and become a team so that when they return home they will have every chance for success," Haag said.
Follow-up with Warriors after they leave continues for life. "The Veterans we serve become part of the Leashes of Valor family," Haag said. "We're creating a community of Veterans who can call on us and each other."
About Leashes of Valor
Founded by and for Veterans in 2017, Leashes of Valor is a national nonprofit working to provide a highly-trained service dog to every post-9/11 Veteran who needs one to ease the symptoms of post-traumatic stress disorder (PTSD), traumatic brain injury (TBI) and military sexual trauma (MST). Our mission is as simple as it is critical: Bring service dogs and post-9/11 Veterans together to enrich the lives of both. Learn more at www.leashesofvalor.org.
---