February 13, 2023
Leashes of Valor Opens Fredericksburg Facility for Veterans and Service Dogs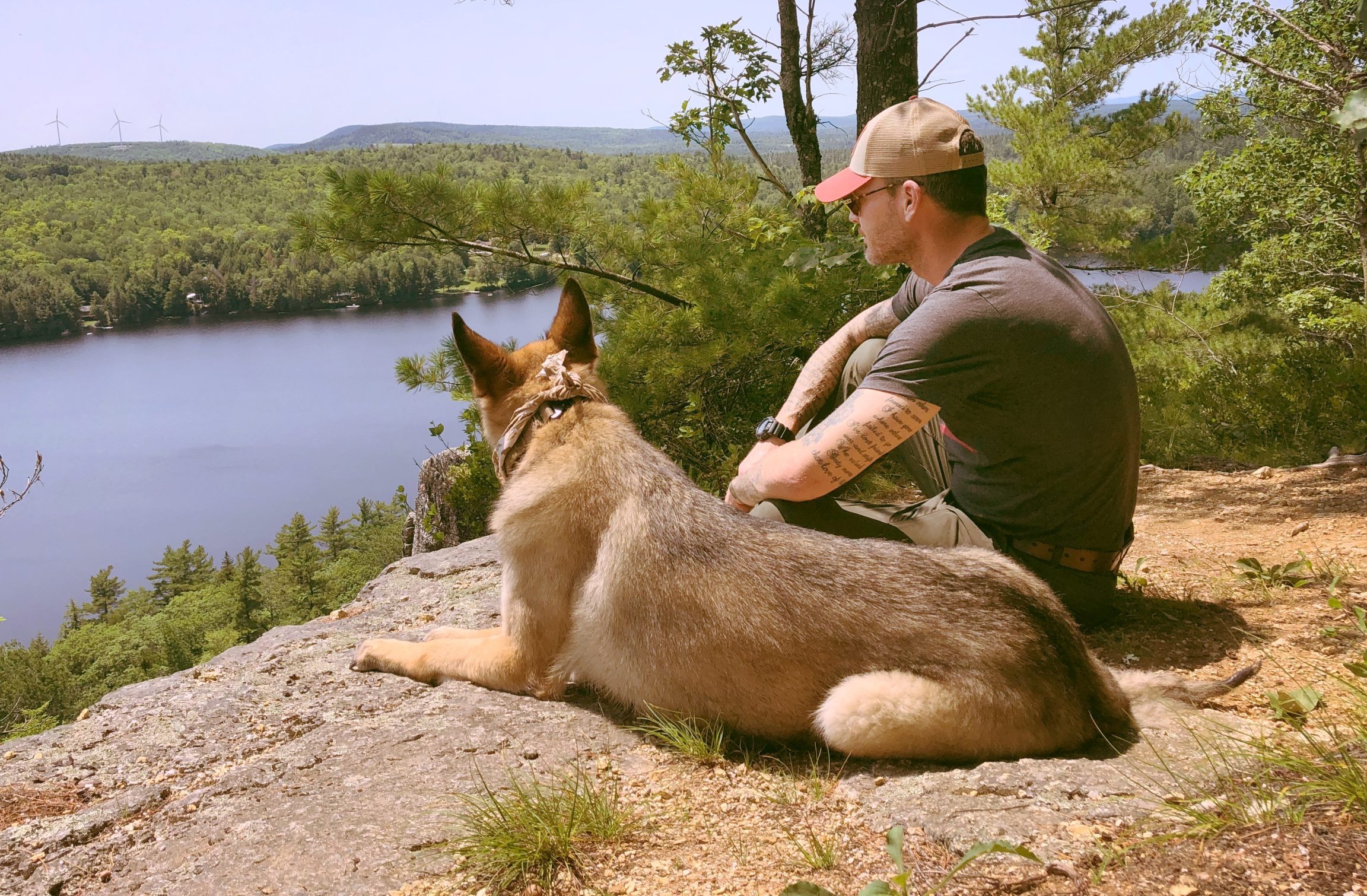 'Axel's Place' named for hero dog that inspired the nonprofit
Fredericksburg, Va. — Leashes of Valor, a national nonprofit that provides service dogs at no cost to wounded and disabled veterans, is proud to announce the purchase of a new 2,900-square-foot headquarters on 10 acres in Fredericksburg, Virginia. 
The property will serve as a canine and veteran training facility and provide office space for the organization. Veterans attending the facility's seven-day school will be paired with a service dog and trained to work together as a team. 
"This is a huge milestone for Leashes of Valor," said retired Marine Capt. Jason Haag, the nonprofit's founder and CEO who credits his service dog, Axel, with saving his life. "We are thrilled to move into the Fredericksburg community and have our own space to host veterans anytime. In the past, we've had to travel out of the area—sometimes out of state—to find accommodations big enough and willing to house our veterans, their dogs, and our team for a week."
Nestled on 10 secluded acres, the new property is close to shopping centers, restaurants, and other businesses where veterans, typically in groups of two or four, get real-life training with their service dogs. The home features four spacious upstairs bedrooms for veterans. 
"Fredericksburg has one of the fastest-growing military and veteran populations. But you don't have to be personally connected to the military to appreciate the service and sacrifice of those who are," Haag said. "Since our founding six years ago, this community has supported our mission repeatedly, whether by showing up at our events, fostering future service dogs, donating time and money, or even cooking meals for our warriors. We're excited to live, work, and spend in a place that has given us so much."
Leashes of Valor provides psychiatric service dogs to military veterans who suffer from post-traumatic stress and traumatic brain injuries, many of whom have exhausted other forms of treatment. The "invisible wounds" of war affect as many as one in five veterans of the wars in Iraq and Afghanistan in any given year, and four times as many troops have died by suicide than in combat. 
Service dogs are increasingly recognized as a treatment for PTSD—thanks in part to Haag, who spent years traveling the country with K9 Axel to talk about how service dogs improve—and even save—the lives of veterans. More than 50 news outlets featured the pair, including People Magazine, CNN, MSNBC, and Fox News.
In 2011, Haag, who has both PTSD and multiple traumatic brain injuries, took more than 30 medications and drank dozens of beers daily to cope with his symptoms. Then he met K9 Axel who served by Haag's side for more than a decade, earning the title of American Humane Association's Service Dog of the Year in 2015.
Axel, a German shepherd rescued from a shelter, died Jan. 9 at 13. The new Fredericksburg facility will be named "Axel's Place" in memory of the hero dog.
"Axel didn't just save my life. He helped give voice to veterans who long suffered in silence," Haag said. "I wouldn't be here if not for Axel. None of this would be here. There are lots of other pieces, but Axel is why we exist in the first place. That this place will honor his legacy means everything to me."
Leashes of Valor will host an open house and a celebration of Axel's life from 3 to 5 p.m. Saturday, April 1 at its new facility at 8407 Old Plank Road in Fredericksburg. The public is invited to attend. 
Leashes of Valor has created Walmart and Amazon registries to help stock and furnish the new facility. If you would like to volunteer or donate furniture, household goods, pet supplies, or other items to Axel's Place, or if you are interested in sponsoring a room, kennel, or outdoor space, please email info@leashesofvalor.org. 
About Leashes of Valor
Founded by and for veterans in 2017, Leashes of Valor is a national nonprofit working to provide highly trained service dogs to post-9/11 veterans to help ease symptoms of post-traumatic stress disorder (PTSD), traumatic brain injury, (TBI) and military sexual trauma (MST). Our mission is as simple as it is critical: Bring service dogs and post-9/11 Veterans together to enrich the lives of both. Learn more at www.leashesofvalor.org.
---