October 12, 2021
Dominion Charity Classic's Birdies for Charity helps LOV give back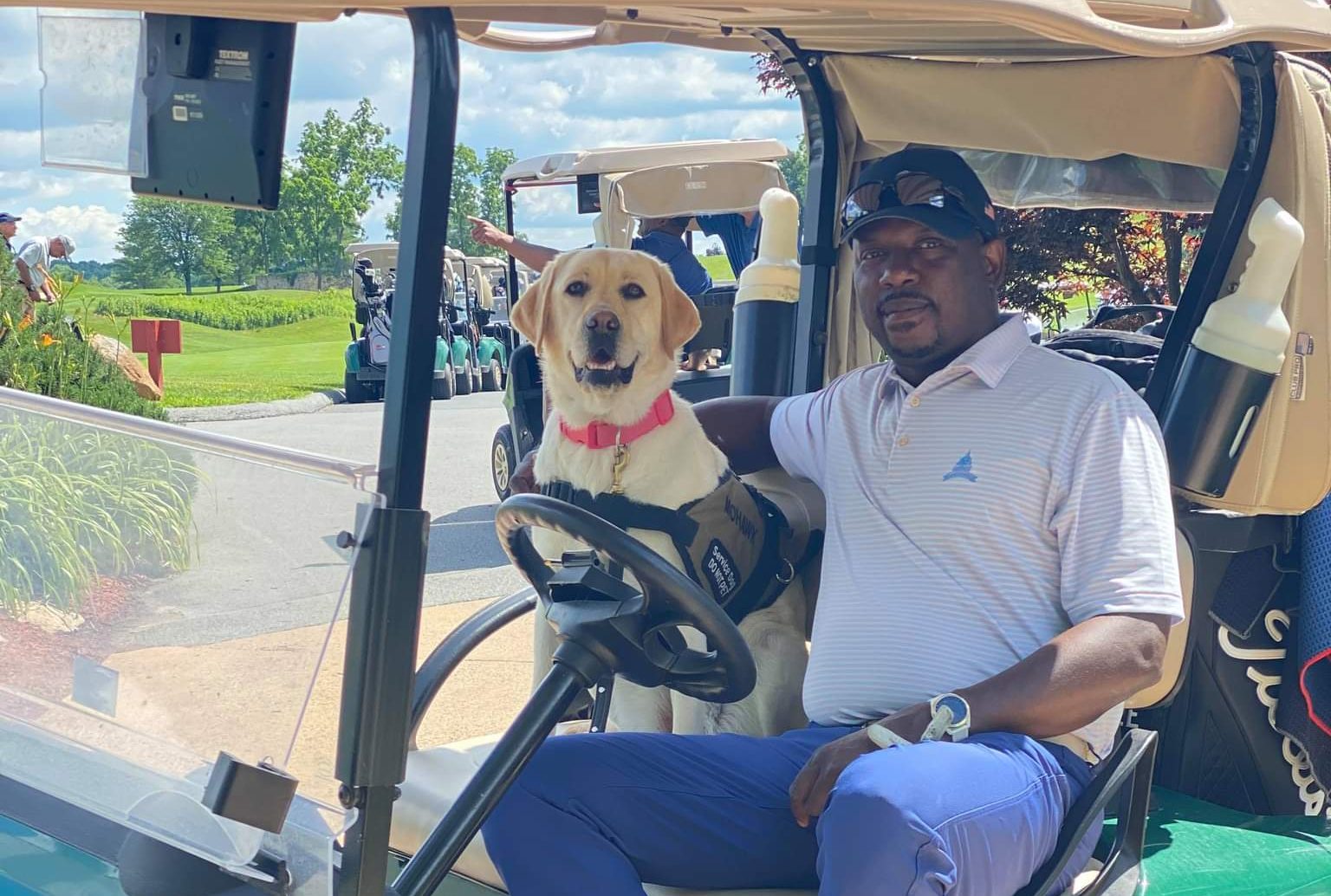 Leashes of Valor is proud to participate in this year's Senior PGA Tour and Dominion Energy Charity Classic's Birdies for Charity program, which gives charitable organizations the opportunity to receive a 10% bonus on contributions.
The Senior PGA Tour tournament kicks off Oct. 22 at the Country Club of Virginia in Henrico, Virginia, and features a 72-player field competing for a $2 million purse.
"We're really excited to spend time in our community, to give back to other organizations that are doing great things every day and to share our mission providing service dogs at no cost to our post-9/11 Veterans who are suffering from post-traumatic stress disorder, traumatic brain injury and military sexual trauma," said Leashes of Valor founder and CEO Jason Haag. 
In addition to participating in Birdies for Charity, Leashes of Valor will also play in The Tom Farrell Memorial Pro-Am held Oct 20-21. Among those who will have the opportunity to play with professional golfers are Haag as well as Steve Ogletree, an Army Veteran who received a service dog through Leashes of Valor.
"Steve is a true success story and a shining example of how service dogs can help improve the lives of our veterans, many of whom just need that one additional tool to have the quality of life most of us take for granted," Haag said. "Steve quietly dealt with PTSD and depression for years. His service dog, Mohawk, has given him the ability to have a more positive outlook on life, to open up and return to the activities he was once freely enjoyed."
Birdies for Charity helps the tournament fulfill its mission to make a positive impact on the community. Since its inception in 2016, the Dominion Energy Charity Classic has helped raise more than $5.1 million for charities in the Richmond area. Nonprofits serving military organizations have received much of the donations.
"We could not accomplish our mission without the support and generosity of so many people in our community," Haag said. "The Dominion Energy Charity Classic allows us to say thank you and to show firsthand how their contributions have directly impacted the life of a deserving Veteran."
About Leashes of Valor
Founded by and for Veterans in 2017, Leashes of Valor is a national nonprofit working to provide a highly-trained service dog to every post-9/11 Veteran who needs one to ease the symptoms of post-traumatic stress disorder (PTSD), traumatic brain injury (TBI) and military sexual trauma (MST). Our mission is as simple as it is critical: Bring service dogs and post-9/11 Veterans together to enrich the lives of both. Learn more at www.leashesofvalor.org.
---